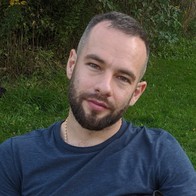 I am an entrepreneur and a solution architect with more than 10 years of experience in designing and developing enterprise grade solutions for customers around the globe. Currently I live in Toronto, Canada.
I started my career as a postgraduate student and a scientific worker for the Department of Applied Math in Donetsk National University (Ukraine) and then slowly transitioned to an onsite solution architect playing almost all possible roles in software development on the way, like: developer, architect, delivery manager, QA manager, business analyst, etc.
Couple of years ago my wife started asking me questions about technologies. By that time she did not have a deep technical background, so my explanations had to be simple. This activity was a trigger to start blogging. So, I hope the information I published in this blog will be useful for you as well.